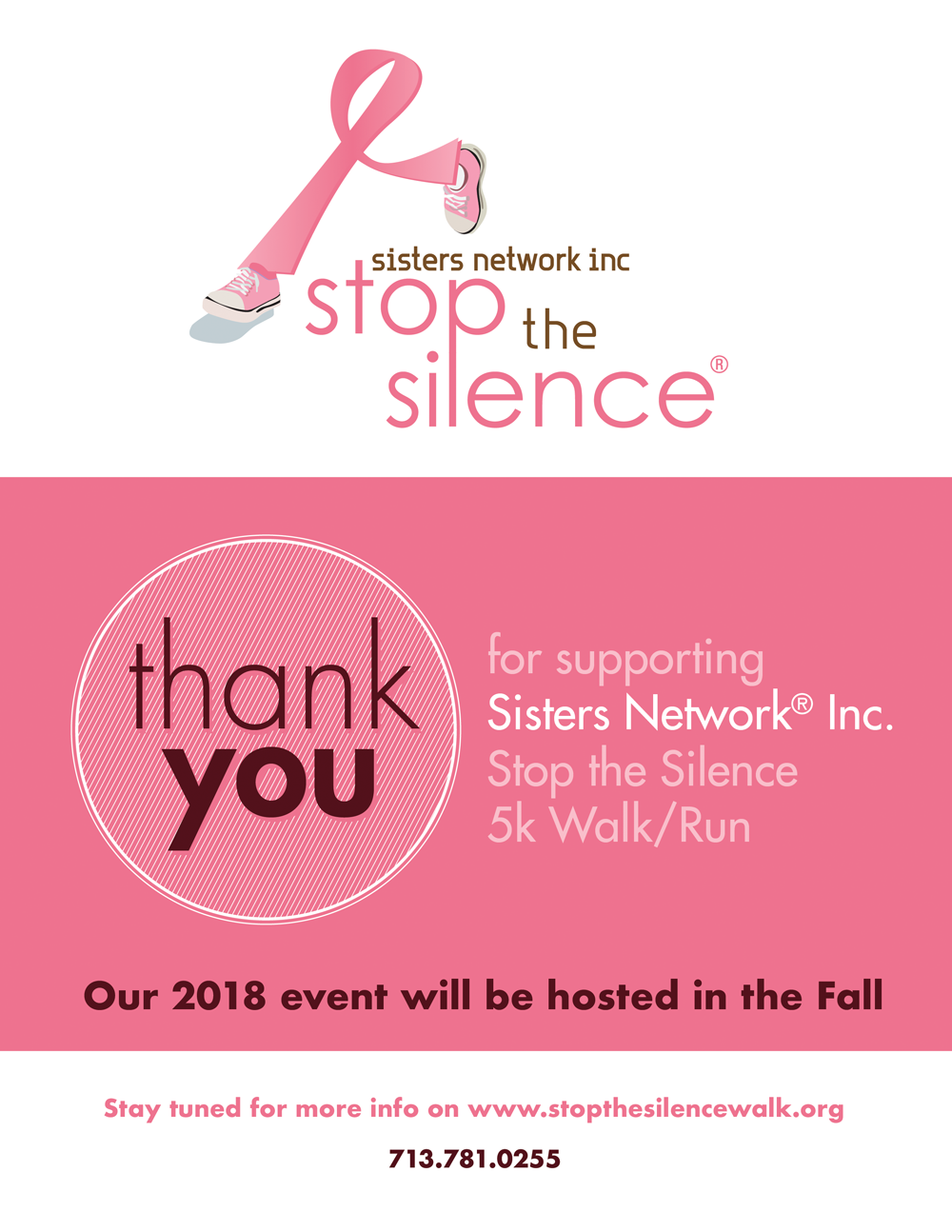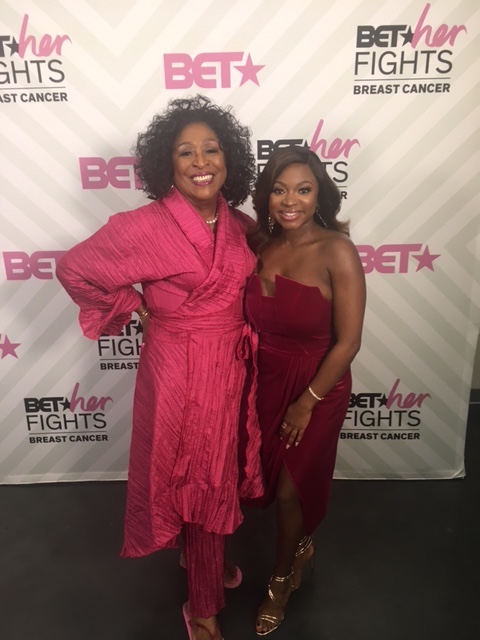 FOR IMMEDIATE RELEASE

Sisters Network Inc. Founder Honored At BETHer Fights Breast Cancer Awards
Houston, Texas, October 20, 2017—Karen Eubanks Jackson, Founder/CEO, Sisters Network® Inc. (SNI) will be honored at the BETHer Fights Breast Cancer Awards for her dedication and leadership in the fight against breast cancer in the African American community. The show is hosted by actress Naturi Naughton from the hit series, POWER and is scheduled to air on Sunday, October 22, 2017 on BETHer (6:00 p.m. CST) and BET (9:00 p.m. CST).
BET recently held the inaugural event in Atlanta, Georgia featuring celebrity performances by R & B artist, Keyshia Cole, R&B 90's group, XSCAPE, songstress, Sevyn Streeter and soul singer, Alice Smith. Check out: https://www.bet.com/shows/bet-her/bet-her-fights-cancer/2017/honorees.html
Breast cancer is the most common cancer among African American women.
Jackson, a 24-year two-time breast cancer survivor is the first Honoree for the BETHer Fights Breast Cancer Award. She is nationally recognized as a true visionary, leader and champion in the African American breast cancer movement. Jackson was recently diagnosed for a third time, but credits her regular mammogram screenings for the early detection.
"I am blessed that my recent breast cancer recurrence was found in the early stage and the prognosis for recovery is very good," said Karen E. Jackson, Founder/CEO, Sisters Network®. "We can survive breast cancer with early detection, but it starts with making your health a TOP priority."
Founded in 1994, Sisters Network is the only national African American breast cancer survivorship organization. Jackson founded the organization due to the lack of "sisterhood" she experienced in traditional organizations. For 23 years, Sisters Network has given a voice to African American breast cancer survivors and has helped break through the silence and shame often felt by black women. Visit www.sistersnetworkinc.org or call toll free 1-866-781-1808.
About Sisters Network® Inc.

Founded in 1994 by Karen E. Jackson, Sisters Network® Inc.is governed by an elected Board of Directors and assisted by an appointed Medical Advisory Board. The organization's purpose is to save lives and provide a broader scope of knowledge that addresses the breast cancer survivorship crisis affecting African American women around the country. Sisters Network Inc. has 25 affiliate chapters located in 15 states.
Contact: Caleen Allen, Allen Communications Group, caleen@flash.net or 713.412.4623